Covid Updates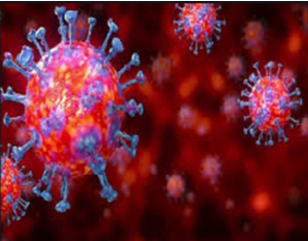 COVID-19 virus has spread all over the world, infecting people in many countries. As the virus spreads, the society, economy and business are being impacted. To minimize impact of the epidemic on office work, its performance results and, most importantly, on employees - remained the main issues of concern for Administration of this Ministry. This Ministry is taking all the preventive measures and following all the instructions being issued by Ministry of Home Affairs and Ministry of Health & Family Welfare in this regard from time to time to minimise the effect and spread of epidemic.
Following are the key measures taken by ministry.
SANTIZATION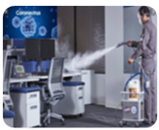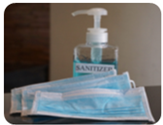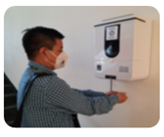 Sanitization of chambers of senior officers and sections through Central Warehousing Corporation (a PSU under Ministry of Consumer Affairs, Food & PD) twice a week, apart from daily cleaning/sanitization by internal housekeeping service.
Providing of masks, hand sanitizers and gloves to all officers and staff of M/oP&NG on regular basis.
Installation of contact-less sanitizer dispensers at entry points/major points. .
VIDEO CONFERENCING
All meetings between minister and senior officers are being held through video conferencing
All inter ministerial meetings with PMO, CAB SEC, MHA, MoH&FW, DoPT, etc are being held through video conferencing.
All other meetings with PSU's are also being held through video conferencing.
SOCIAL DISTANCING
50% attendance below Dy. Secretary level.
Joint Secretaries and above level officer to call only one PPS/PS/PA/STENO on a particular day.
Two DS/DIRECTORS to call only one MTS.
Officers may interact with each other preferably over intercom.
Officers/staff are strongly advised to restrict themselves to their room/work place.
Officers/staff to take their lunch in their room only.
IMPLEMENTATION OF E-OFFICE

Instructions have been issued to move all files and receipts in E-OFFICE Mode only, except in compelling circumstances.
Additional scanners are being provided to officers/sections
Instructions issued to restrict the level of disposal and channel of submission to 3-4 levels only for early disposal.
Modification of CR section - scanning of Daks at CR unit.
Communication of Circulars/OMs through e-mail.
WORK FROM HOME
Providing of laptop to under secretaries and section officers and equivalent officers to enable them to work from home.
Providing of VPN to the officers upto section officers level.
Conducting Rapid Antigen Test and RT-PCR Test to scan and detect CoVID -19 positive cases among employees of M/oP&NG